Postcards from Paris, how romantic. These are mostly of French origin and I purchased them from a French antiques dealer. A whole bunch of them. I was using them in my scrapbooking and art, and now my need for more room is your gain. I'm offering 30 piece lots with lovely handwriting and images for you in shabby original used condition.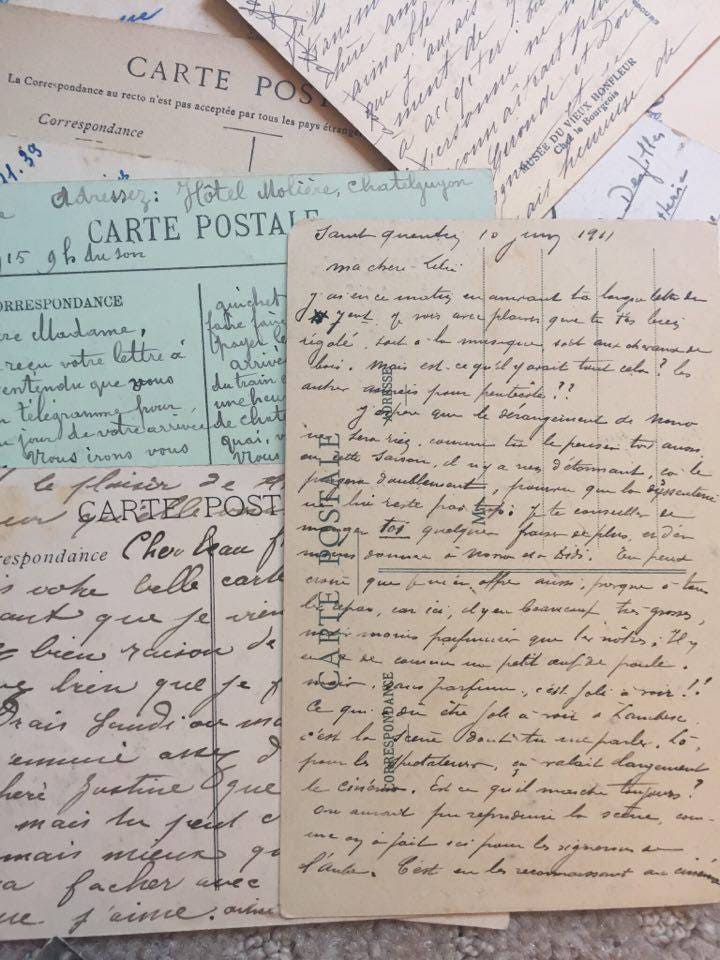 Poscards can be so romantic. I wonder what they say. Are some professing love and missing to that special someone? Most of the cards were sent to France, from abroad, or from around France. Most of the post cards are made in France, and often the French would stop in souvenir shops to send post cards back home to their loved ones.   Here you get a lot of 30  with  French writing . These are great for scrapbooking , paper crafts or collage backgrounds. Carte Postale! Most are circa 1900-1939, some may be 1950.
This lot contains those that have been sent and postmarked, some have stamps on the FRONT of the post card where the pictures are. You get 30 random pieces shipped first class in shabby vintage condition, only $28 at RetroChalet.