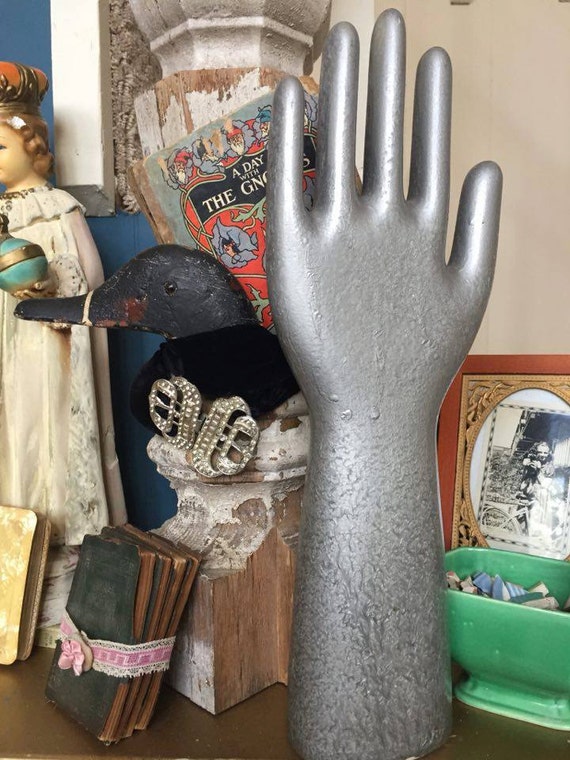 Painted Hall China Porcelain Glove Mold, $28.00 here 
Painted Porcelain Glove Molds
I just adore vintage porcelain glove molds. I've been rescuing them and selling them for years. My earliest rescue was a defunct glove mold plant down in South Carolina. It was sad to see some of the porcelain molds still attached to the original rusty dipper machine.  They would dip them in a vat of plastic to make latex gloves. For me, it was a piece of American industrialism of a bygone era. Today I'm offering the silver painted glove mold, by Hall China Company Style No 9100. This is older and vintage but has been painted with silver-aluminum drippy glaze paint.  This is unique for two reasons, it will appeal to the salvage shabby lover or the Hall China Collector!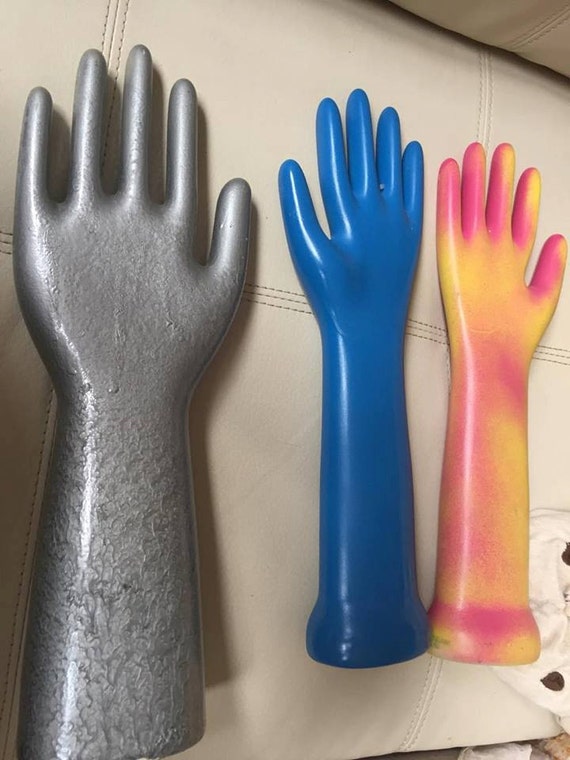 This mold stands 15″ tall and is 5″ across the fingers making it quite the statue for your home! I have the original ones without paint in my shop for $39.95 but this one is on sale!  This painted and shows some slight imperfections  such as runs, drips, or scrapes. It was used a prop it is on sale for $28.00 plus $9.95 shipping in the states. 
Contact me to Buy Direct via Paypal here.