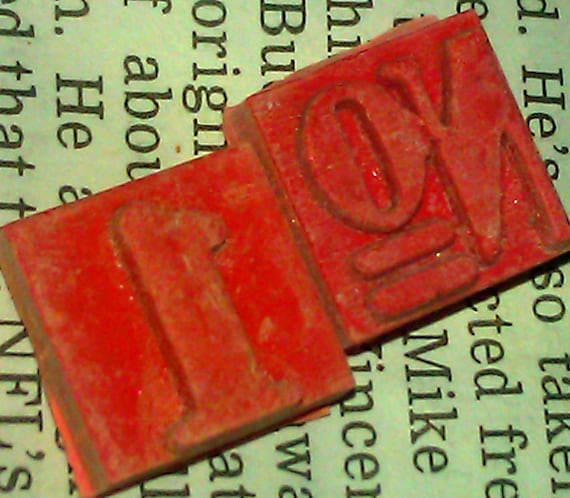 While in Maine I stumbled upon an estate who was cleaning out the craft and sewing room. I happened across a bunch of old and great items, including these wee letterpress print blocks. Most are the size of a key on your keyboard, and hard rubber or linoleum material. They would be best used individually or glued and mounted to small wood blocks to make pressing them easier. I think they were from a kid's set circa 1950s to 1960s.They look like they were cut out of a larger sheet at one point in time, and the No (number) block in the numbers make me think they are old as the dirt on them.
I have animals, a full alphabet set and a numeral set for sale in my Etsy shop, in the industrial/supplies section.
I was going to keep them to add to my ever growing collection of old stampers and letterpress, but I have not much time for mixed media or scrapbooking anymore. These would be used by an artist  who could appreciate them and love them as much as someone used to.  Found in Houlton, Maine.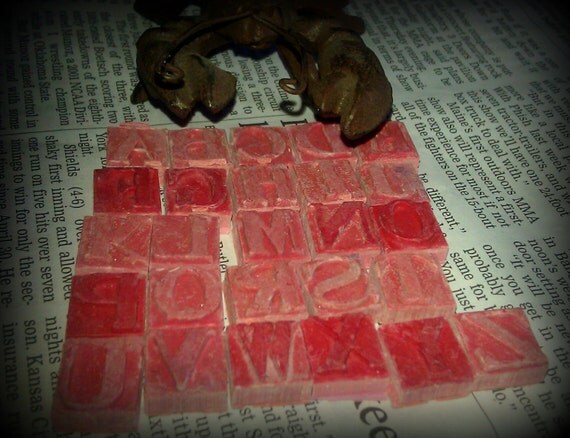 Little animal stampers! What is the last animal? I think he's a squatting dog!
Adorable wee animal stamps
Hey! follow me on pinterest!