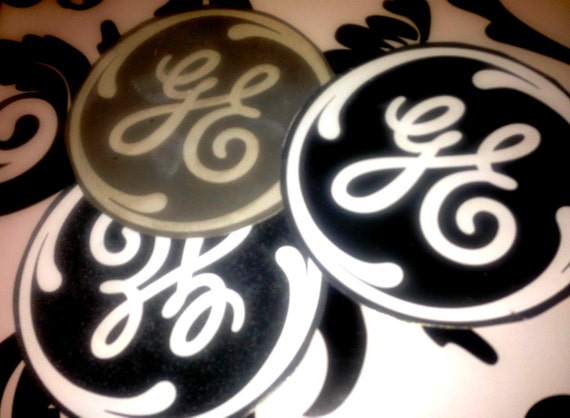 This item SOLD!  But find more cool things at RetroChalet!  
Look at this cool set of three tin vintage General Electric Company signs.  They are dated back to 1986 and are 3″ round circles found in an old building, how cool!  You could add these to your vintage GE Memorabilia collection or your tin sign collection!
Available in the Retro Chalet Etsy shop!